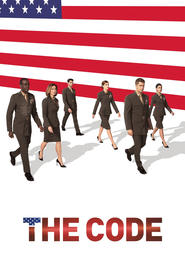 The Code Season 1 Episode 2
Captains John Abraham and Maya Dobbins head to a war zone when they are assigned to opposite sides of the courtroom in the case of Marine charged with abandoning his post during combat, resulting in the deaths of three soldiers. Also, Major Trey Ferry must iron out a diplomatic spat, and Lt. Harper Li works to balance her duties to the Corps with planning her wedding.
Views: 24
Serie: The Code
Director: Marc Webb
Guest Star: Aizzah Fatima, Alfredo Narciso, David Harrell, Derek Klena, Diego Aguirre, Elise Santora, Elliot Villar, Fajer Kaisi, Hampton Fluker, Hiram Delgado, John Zdrojeski, Kevin Kilner, Ralph Adriel Johnson, Rayan Zaim-Sassi, Ryan Vasquez
Episode Title: P.O.G.
Air Date: 2019-04-15
Year: 2019